From the Maine State Chamber's Advocacy Team
|
Wednesday, June 14, 2023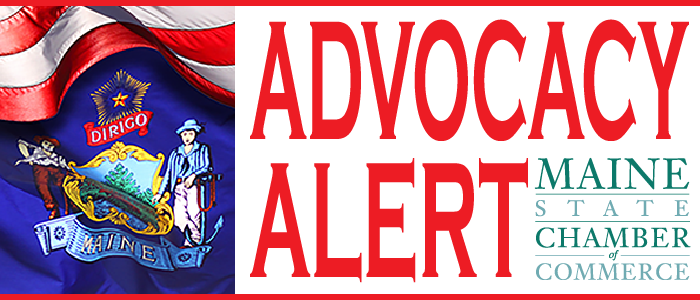 WE NEED YOUR HELP!
PLEASE CONTACT YOUR LEGISLATORS TODAY AND ASK THEM TO VOTE FOR THE DIRIGO BUSINESS INCENTIVE PROGRAM!
Please call your legislators today and ask them to vote to support the Dirigo Business Incentive Program in L.D. 258, the Governor's change package.
Here's why:
Dirigo is important because it modernizes the Pine Tree Development Zone Program (PTDZ), which is what legislators wanted.
Dirigo is simple, it provides an income tax credit for workforce training and capital investment, two very important issues for Maine businesses.
If the Legislature does not pass Dirigo, Maine's business community will have no economic development incentive programs at all, because the Pine Tree Development Zone program ends in December.
While Dirigo has received initial unanimous support from the Legislature's IDEA committee, the Legislature still needs to fund it.
Please contact your legislators today and urge them to support the Dirigo Business Incentive Program!
If you have questions or would like more information, please contact Linda Caprara, VP of Advocacy at the Maine State Chamber, at lcaprara@mainechamber.org.
---
TO UNSUBSCRIBE, CLICK HERE.

NOTICE: In an ongoing effort to thwart the activities of online hackers, the Maine State Chamber
has researched and tested the links in this document and determined that they are safe.